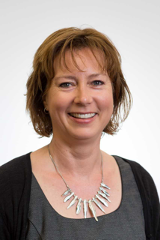 Research Fellow, Bolton Clarke Research Institute, Melbourne
PhD
Key Interests
Dr Claudia Meyer combines her skills as an experienced physiotherapist with her research expertise, moving research into action for community-dwelling older people and their carers.
Her research interests include the translation of falls prevention knowledge for people with dementia and their carers in the Australian community care context, equity in healthcare, falls prevention and dementia care. Claudia is also very active with the Australian Association of Gerontology, being a current Board Director, a longstanding member of the Victorian Executive committee and past National President of the Student and Early Career Group.
She is the immediate Past President of the International Association of Gerontology and Geriatrics (IAGG) Council of Student Organizations, and continues to have an active role in the region as the Asia-Oceania representative.